Diet and Mental Heath: Boost your mood, manage stress, and improve symptoms of depression and anxiety.
I have compiled a list of sites that offer healthy and nutritious recipes that are packed with micro-nutrients to support brain health. These recipes focus on incorporating ingredients that have been shown to improve cognition, boost mood, and improve symptoms of depression, anxiety, ADHD, and Dementia.
I have provided a list of different sites to help you find recipes that you can enjoy. Although Hippocrates statement "let thy food be thy medicine and thy medicine be thy food" still holds true today, we do not want to feel like we are taking medicine when we eat.
Food should be enjoyed. It should be a time for social connection, self-care, and enjoyment. So, it's important to find recipes that provide us with flavours, textures, and experiences that we can enjoy. Also, remember that to optimize your mood and brain health you need to nourish your mind and gut with a broad range of nutrients so eat a variety of fruits, vegetables, and proteins.
Recipes to Boost your Mood and Mental Health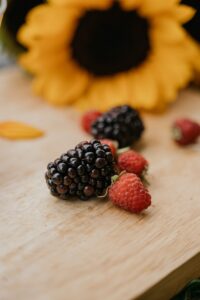 Rebecca Katz is a chef who focuses on food and healing. Although her recipes are geared toward the treatment and prevention of cancer, her recipes also provide an array of delicious and accessible recipes loaded to brain-healthy foods.
Dr. Drew Ramsey is a Psychiatrist and a leading expert in Nutritional Psychology. He has authored a number of books and cookbooks on eating to beat depression and anxiety. This link provides some of his recommended brain food recipes.
Here is a list of delicious and brain-boosting recipes to help overcome anxiety, depression, ADHD, and stress. Authored by Dr. Kaplan and Dr. Rucklidge, leading scientists in the field of nutrition and mental health, The Better Brain is an essential read on addressing mental health with food and nutrients.
The Food and Mood Center at Deakin University is a leading research center that specializes in researching how food affects our mood, brain, and mental health. Here are a few of their recipes. Scroll down to the bottom of the page to find their brain health recipes packed with polyphenols and antioxidants, prebiotics and probiotics.
Here is a PDF of 21 recipes from Dr. Eva Selhub